Voted Best Heating Contractor in Colfax
At Nolan Heating & Air, we know how chilly the winters can get in Colfax WA, and surrounding areas. Having a reliable heating contractor to call during the cold winter months is critical and can make all the difference in the world. We typically can respond the same day!
What most homeowners in Colfax don't know is your household furnace or heating system needs regular tune-ups and when this is neglected, significant repairs or replacement can be the result. Don't let this happen to you.


At Nolan Heating and Air our certified heating technicians are experienced and no job is too small. We have been serving this community faithfully for    22 + years, and our customers have come to depend on us for high-quality heating services. We offer Geothermal options for heating as well. Using groundsource technology to tap into the earth's energy.


Give us a call today and get the attention you deserve with our expert heating team that is ready to serve you.
Electric Furnace Repair and Installation
Colfax Furnace Replacement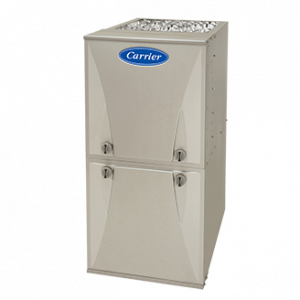 During Colfax winters, temperatures can drop below freezing for days. Your furnace is very important and when it breaks down or does not perform at peak levels it could become a big problem. Homeowners easily ignore their gas or electric furnace until it's too late.  As a result, you may need to replace your heating system before its time.
The average furnace lasts around 20 years and when your furnace gets past this age problems can result. If you have a gas furnace your pilot-light can go out, which will result in regular shutdowns.  Signs that your electric furnace is becoming old can be it runs longer and does not keep your home evenly heated.
Another warning sign is that you noticed a spike in your energy bills.  As an HVAC system becomes old it loses the ability to heat your home properly.  When this happens, most homeowners will keep turning up the thermostat, which results in higher utility bills. Be mindful of this and when this happens to you, be sure to contact a heating specialist right away.
Too many repairs in a short period of time are another indicator that your heating unit is becoming old, and a new replacement may be necessary. If you're experiencing any of these issues, we at Nolan Heating and Air can help. Give us a call and we will send one of our certified heating technicians to evaluate your home's heating unit.
Gas Furnace Repair and Installation
A gas furnace is typically less expensive than an electric furnace, actual savings depends on fuel costs in your area and the efficiency of your gas heater.
Using natural gas to keep your home or business warm offers reliability unmatched by electricity. Natural gas also offers less downtime compared to electricity. The supply pipelines are installed underground, protecting them from accidents that can lead to electrical outages, and of course they are protected from the weather.
At Nolan Heating & Air we have a nice selection of high efficiency gas furnaces which offer many features compared to gas furnaces that were manufactured 10 to 15 years ago. Gas heating systems have come a long way, and we are excited to bring you the most efficient and reliable systems with affordable pricing. Give us a call today to request a free quote.
Gas or Electric Furnace Tune-Up
If you have an older gas or electric furnace and you have not performed any maintenance in over 12 months, it would be a good idea to have us at Nolan Heating & Air come out and go through your heating system and perform a regular tune-up. If your system is in good shape, and just needs a few minor adjustments, that will bring peace of mind knowing your home heating system is ready for the winter months.
Your car needs regular oil changes and maintenance, and your furnace is no different. Our techs are available, and our tune-ups are very affordable. Call today to request a tune-up and be sure to ask about our annual maintenance plans.
Heat Pump Repair and Installation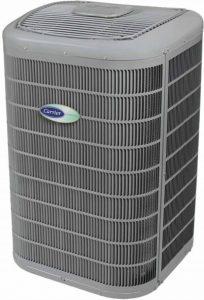 For heat pump installation, maintenance or repair, Nolan Heating & Air provides dependable service to homeowners in Colfax and surrounding areas. We are family owned and operated; we have been in business for 22+ years. We are also aware of rising costs in both utility bills and new heating equipment. That is why we offer top quality heat pump brands at affordable prices.
Heat pumps can be a great way to save money in the long run. A heap pump can heat and cool your home or business in one unit. Heat pumps have come a long way and are more efficient, run quieter and last longer.
Having the right size unit with it being properly installed is the key to a dependable heat pump that will save you money for years to come.
New Heat Pump Benefits:
Some of the advantages of a modern and efficient heat pump installation in Colfax include:
Extremely safe and quiet operation
No concern over combustion byproducts, such as carbon monoxide
Surface is not hot that can be dangerous to children and pets
Environmentally friendly and energy efficient
Less required maintenance
A single unit that can heat and cool at the same time
Adds value to your home
Whether you're looking for a new heat pump installation or need regular maintenance, you can count on the specialists at Nolan Heating & Air. Established in 1995, we have the experience and the best team we believe in Colfax and the surrounding areas to improve your comfort.
Preferred Customer Service Agreement Plan
•Prepaid Plan
•Annual Service of your HVAC equipment
•We call you
•10% off all other visits, labor, and parts on covered equipment
•24hr emergency response
•NO overtime rates for emergencies on covered equipment
Serving in the industry for past 25+ years
Check out our reviews today!
Why is my heater not keeping up?
Every piece of HVAC equipment is intricate in design and varies depending on brand. There are several things you can do to make sure your unit is running at its optimal. First thing you'll do is check your filters. This easy replacement can make a huge impact on your equipment and its efficiency. Set a reminder every 3-6 months to look at how dirty your filter is. If you can't see through it, it's time to replace! You can stop into our shop to purchase one of our quality airs filters. If you are unsure what size or how to replace your filter, we can always do it for you!
Why is there only cool air coming out of my vents?
With every season change, its important to turn on your heater or furnace to make sure everything is working correctly before the winter hits. If you suspect a problem with your heating system, give us a call. Our techs are highly trained and certified to diagnose issues. 
Is it time replace my equipment?
Good question! A lot goes into such a big decision for your home, and we do not take that lightly. It is good to weigh your options. Are you wasting money on your current equipment through services multiple times a year? Is your electricity or gas bill higher than you would like? Are you thinking green and deciding on what would be better for our planet? We are here to help you through all your questions and concerns about your current system and equipment. Give us a call for more information!